You don't want to miss this adventure in Shepherdstown!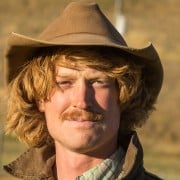 Join us for a fantastic ride, beginning with a screening of UNBRANDED at 4pm at Reynolds Hall then moving down the street to Town Run Brewing Company for a Q&A with Ben, drinks, and a farm-to-table dinner. Proceeds benefit ACFF.
Roundup Line-up
4pm – Unbranded at Reynolds Hall, Shepherd University, Shepherdstown, WV 25443
6pm – Drinks at Town Run Brewing Company, 202 E. Washington Street, Shepherdstown.
6:30 – Q&A with Ben Masters
7:00 – casual farm-to-table dinner
8:00 – short & sweet LIVE auction – items TBA!
8:15 – Unbranded book signing with Ben
8:45 – giddy-up and good night!
Tickets are $50/person.
Proceeds benefit the American Conservation Film Festival.
Generously sponsored by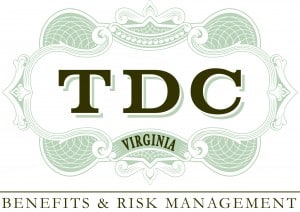 LIVE AUCTION ITEMS AT THE FUNDRAISER
~ Oil painting of mustang "Sally" by acclaimed artist Kelly Heaton in custom, handmade frame by Peter Miller. 24" x 24". This piece is on view at the P.H. Miller Studio showroom at 1 East Main Street, Berryville, VA  22611. Value: $6,700.
About Kelly here
About Peter here

About the painting:  "My mustang "Sally" was born in the Sand Wash Basin of Colorado and captured in the wild as a young foal. She was gentled by a horseman who brought her to Pennsylvania, where I was fortunate to find her as a greenbroke five-year old. My mustang mare is a dear friend and powerful healer for me. Sally came into my life after I suffered a severe riding accident and she has rebuilt my confidence as a horsewoman. She's highly intelligent, sweet, and curious. Sally lives with us on our farm in Clarke County, Virginia, and I chose to paint her in this environment. Suggestions of her wild past can be seen in my use of bold –almost tribal– brushstrokes on her powerful neck." – artist Kelly Heaton
About the artist: Kelly Heaton is a multi-disciplinary artist. Her art is characterized by complex narratives that weave together various media to support her vision. She is best-known for her use of electronics in sculpture and painting. Heaton's work has been featured in exhibitions in the United States and internationally, including the ADAA Art Show, The Science Gallery at Trinity College, the DeCordova Sculpture Park and Museum, and three solo shows at Ronald Feldman Fine Arts, NYC. Her work has been reviewed in numerous publications, including The New York Times, New York Magazine, NY Arts, The Village Voice, Los Angeles Times, USA Today, Hyperallergic, Artnet.com and Art das Kunstmagazin. She is the recipient of grants from Creative Capital, LEF Foundation, Council for the Arts at MIT, and the Jacob K. Javits Fellowship Program. Kelly Heaton received her Bachelor of Art degree from Yale University in 1994, and her Master of Science from the Massachusetts Institute of Technology in 2000.
About the frame and frame-maker:  Peter's one-of-a-kind frame was thoughtfully designed and handmade in his Berryville, VA, studio. Its design is inspired by the rail fences, which often enclose horse pastures; hand-carved from basswood; layered with gesso and; gilded with 22K Italian gold leaf. The frame finish is toned to complement the warm earth tones in Heaton's painting.  Frame-maker Peter Miller is a master craftsman with more than 30 years experience creating  and finishing every aspect of his unique designs and restorations. He personally guides frames from concept to creation. Using the same centuries-old traditions of Italian Renaissance artisans, he hand-applies specialized disciplines including: design, joinery woodworking, carving, gilding and toning, and painting finished surfaces.
~ Six tickets to the Contemporary American Theater Festival play "20th Century Blues" on Sunday, July 17, at 2:30pm followed by a gourmet dinner & wine pairing at the home of Karen Kinnett and co-hosted by Catherine Irwin and Rose Wayland. Value: $650
About CATF here
~ Interior Design consultation with designer Lauren Ames plus wholesale discount on high-quality fabric for draperies and upholstery. Do you plan to recover some furniture or add draperies to a room?  Here's a great opportunity to have professional assistance and save lots of money!  Lauren (our board member) is an interior designer with 20 years of experience.  She's offering a complimentary design consultation (a minimum $200 savings), and a fabric order at her designer's cost (50% off retail).  You'll be able to choose from the top "To-The-Trade-Only" fabrics: Robert Allen, Duralee, Kravet, Lee Jofa, Scalamandre, Schumacher, Brunschwig & Fils, etc.  Let's get decorating!  Value: $200 & up.
About Lauren here
~ Two tickets to the Contemporary American Theater Festival play "20th Century Blues" on Sunday, July 17, at 2:30pm. Value: $110
About CATF here
~ Adoption of a mustang for a military veteran through the Mustang Heritage Foundation's Veterans Program & Sponsorship of ACFF's Family Programming block at the 2016 Festival. Proceeds will be split 50/50 between MHF and ACFF. $50 shares to support these causes. Value: priceless
About Mustang Heritage Foundation here
More surprises to come!
---
Download the press release here: June 18 PR
Star & Writer of UNBRANDED Coming to Shepherdstown for
American Conservation Film Festival Fundraiser
An evening of great adventure film and fine food and drink awaits partygoers of the American Conservation Film Festival's spring fundraiser on June 18 in Shepherdstown, West Virginia. Ben Masters, instigator and lead horseman of an escapade that took four young men over 3,000 miles with 16 wild mustangs, will introduce his film, Unbranded, and join partygoers for the festive evening, beginning at Shepherd University's Reynolds Hall for the film screening before moving to the Town Run Brewing Company for drinks, dinner, and discussion.
Unbranded screened to a full, enthusiastic theater at the 2015 American Conservation Film Festival and won several awards at festivals throughout the country. This exciting tale highlights the complex plight of the wild American Mustang, thousands of whom inhabit public lands in the western United States. Masters set out to prove the value and resilience of these horses as well as the importance of preserving our public parkland.
This event is generously sponsored by TDC Virginia. (http://tdcvirginia.com/)
Live auction items will include a few valuable and unique items, including an oil painting of a Mustang by acclaimed Clarke County, VA, artist Kelly Heaton and custom-framed by Peter H. Miller. Tickets to the event are $50 per person and all proceeds go to benefit the American Conservation Film Festival, while an auction item will also benefit the Mustang Heritage Foundation.
The American Conservation Film Festival is in its 14th season of presenting the most compelling and informative conservation films from around the world along with discussions and workshops with filmmakers, family programming, and engaging social events. This year's festival runs October 21-23 and 28-30.
For more information on and tickets for the Spring Roundup with Ben Masters, visit: http://conservationfilmfest.org/special-events/spring-2016-fundraiser-roundup-with-unbrandeds-ben-masters/
Follow the event on Facebook: https://www.facebook.com/events/186151971770804/
For information on the film festival, visit: www.conservationfilmfest.org