A look back at Best of Fest…
---
Best of Fest in Berryville, Virginia
September 13, 2018 6pm-8:30pm
at The Barns of Rose Hill
The American Conservation Film Festival is thrilled to be partnering with Barns of Rose Hill for the third consecutive year to present a BEST OF FEST, ACFF's traveling program sharing the most popular, compelling films from its annual festival with venues throughout the region. This year, we are pleased to present a special preview screening of WASTED! THE STORY OF FOOD WASTE starring the late, great Anthony Bourdain and a feature at this year's annual film festival in Shepherdstown, WV.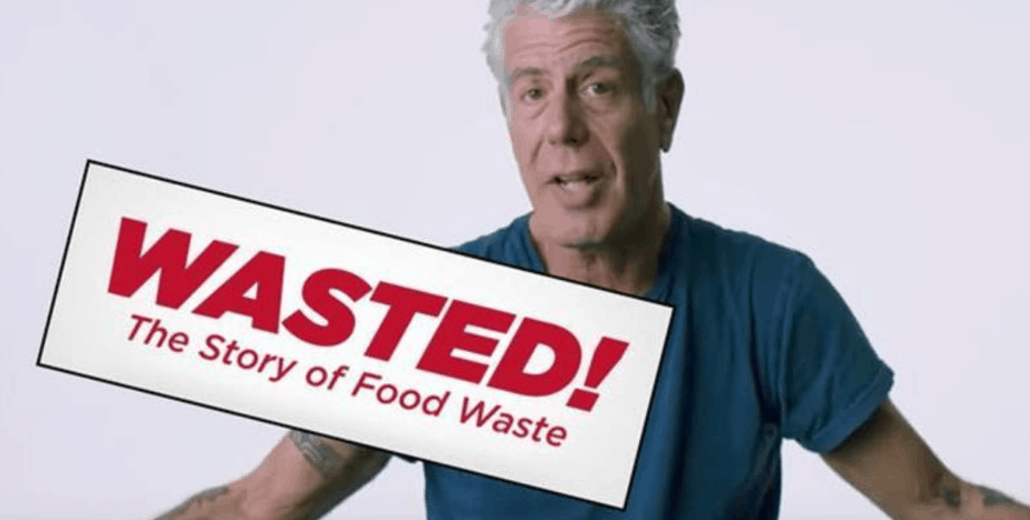 For a trailer and more info on the film, click here: https://conservationfilmfest.org/wasted/
The film aims to change the way people buy, cook, recycle, and eat food. Through the eyes of chef-heroes like Bourdain, Dan Barber, Mario Batali, Massimo Bottura, and Danny Bowien, audiences will see how the world's most influential chefs make the most of every kind of food, transforming what most people consider scraps into incredible dishes that create a more secure food system. WASTED! exposes the criminality of food waste and how it's directly contributing to climate change and shows how each of us can make small changes to solve one of the greatest problems of the 21st Century.
The film will be followed by special guest speakers Derek and Amanda Luhowiak from The Whole Ox butcher and restaurant and Anthony Nelson, executive chef at Field & Main restaurant – both located in Marshall, VA. The will discuss the practices they employ in their kitchens to reduce waste and take questions from the audience.
Schedule for evening:
6pm – Reception featuring tastings of locally sourced meat & vegetables and cash bar
6:30 – 8:00 – Welcome and screening of WASTED!
8:00 – 8:30 – Discussion and Q & A with Derek & Amanda Luhowiak and Anthony Nelson on sustainable cuisine
All Tickets are General Admission:  $8 in advance $10 at the door
FREE ADMISSION FOR AGES 18 years and under. Must be accompanied by an adult. (The film contains some language that some may find unsuitable.)
Tickets may be purchased in advance either online  HERE or by calling the Barns of Rose Hill Box Office at 540-955-2004 (Noon to 3:00 – Tuesday through Saturday). If you call when our Box Office is closed, please leave a message and we'll return your call within 24 business hours.
Join and share our facebook Best of Fest Berryville event here!
---
6th ANNUAL BEST OF FEST IN FREDERICK, MARYLAND
FEBRUARY 10, 2018 AT WEINBERG CENTER FOR THE ARTS
We are pleased to be returning to the beautiful Weinberg Center for an evening of our favorite festival films, discussion with conservation experts and filmmakers, great live music from Sally Mae Foster, and a beer tasting with Flying Dog Brewery.  This year's Frederick Best of Fest will feature our Student Film Award Winner, Keeping the Potomac: The Politics of Water, our Foreign Film Award Winner, Giraffes: Africa's Gentle Giants, and a great short film called Wild Animals.  THANKS TO WEGMAN'S GROCERY STORE FOR DONATION OF SNACKS AND TO THE TRAIL HOUSE FOR DONATION OF $40 GIFT CARD TO BE RAFFLED AT THE EVENT.  See the full line-up and schedule below.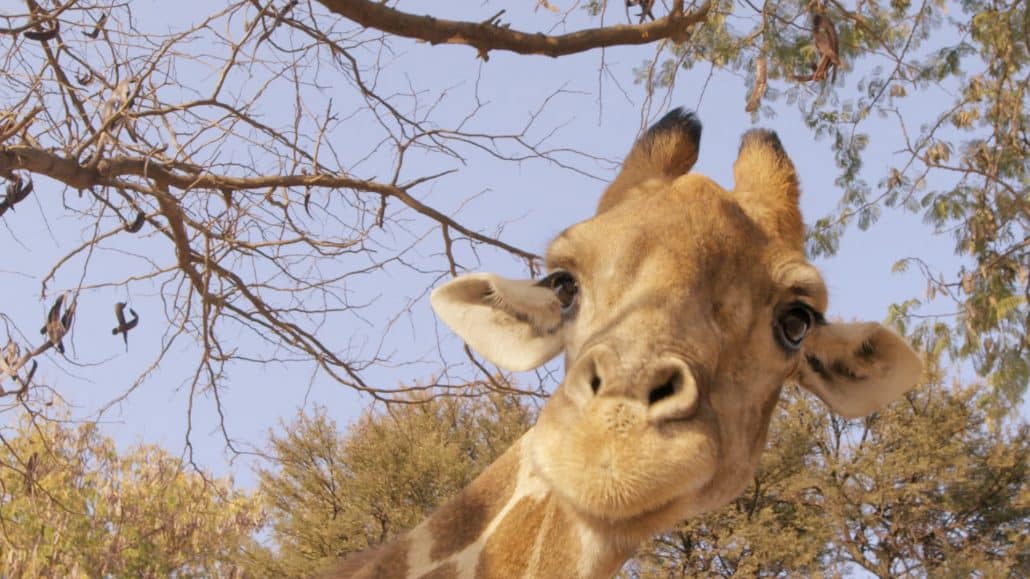 6:00 – Music from SALLY MAE FOSTER and Beer Tasting with FLYING DOG BREWERY.
6:45 – Welcome and introduction of films and special guests
7:00 – Keeping the Potomac: The Politics of Water (26 minutes) – 2017 Student Film Award Winner – More than 6 million people live in the Potomac watershed.  Some of the very infrastructure that supports their modern lifestyles is poisoning our waterways.  This film follows the river keepers whose mission is to protect clean water for drinking, swimming, and boating.
7:30 – Discussion with the Potomac Riverkeepers Network's Mark Frondorf and Dean Naujoks and student filmmakers.
7:50-8 – Intermission
8pm – Wild Animals (3 minutes) from Israeli student filmmaker Yarden Taube – superbly detailed stop-animation set to the words of Edward Abbey.
8:04pm – 9:03pm – Giraffes: Africa's Gentle Giants (59 minutes) – 2017 Foreign Film Award Winner – In an urgent and daring mission with a determined Ugandan team, Dr. Julian Fennesey plans to round up twnety of the world's rarest giraffes to take across and beyond the mighty Nile River.
2ND ANNUAL BEST OF FEST IN BERRYVILLE, VIRGINIA
SEPTEMBER 20, 2017 AT BARNS OF ROSE HILL
ACFF is thrilled to return to the Barns of Rose Hill in Berryville for a special screening of our 2016 Audience Choice Award Winner, SEED: The Untold Story. This entertaining, informative, and inspiring film follows passionate seed keepers protecting our 12,000 year-old food legacy.  In the last century, 94% of our seed varieties have disappeared.  As biotech chemical companies control the majority of our seeds, farmers, scientists, lawyers, and indigenous seed keepers fight the battle to defend the future of our food.
A special guest speaker, to be announced, will accompany the screening to discuss this timely topic.  Snacks and cash bar, too!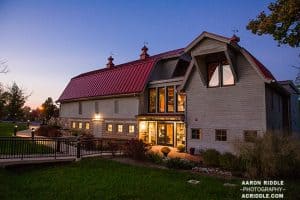 ---
5th ANNUAL BEST OF FEST IN FREDERICK, MARYLAND
FEBRUARY 3, 2017, AT THE WEINBERG CENTER FOR THE ARTS
Click here for a great article in The Frederick News Post.
The American Conservation Film Festival's BEST OF FEST returns to the Weinberg Center for the Arts in Frederick, MD, for the fifth year for an event including live music, beer tasting, three films, and discussion with filmmakers.
This year will feature one of the most popular films of the 2016 Festival, The Babushkas of Chernobyl, as well as our Student Filmmaker Award Winner, Medieval Monsters, and our Short Film Award Winner, Pangolin.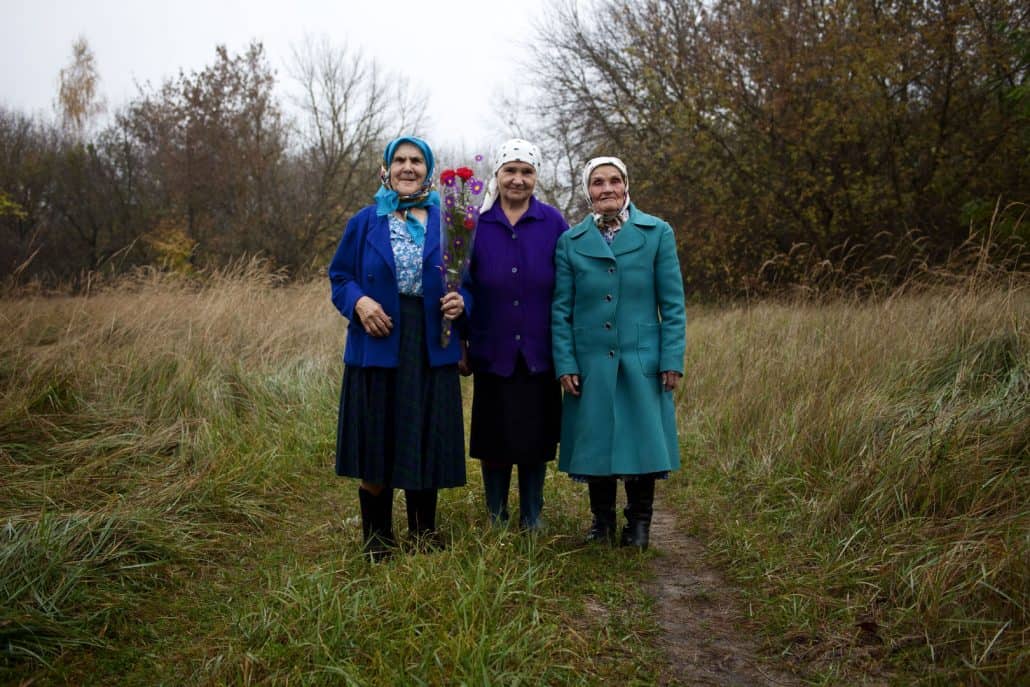 ---
LINE-UP FOR BEST OF FEST, FEBRUARY 3rd
6:30pm – Reception with music from Windtalker, featuring acclaimed Native American flute player Randy Motz and his multi-media show including awe-inspiring nature photos taken by Georgia Harris.
Beer Tasting with Flying Dog Brewery
7:30pm – Welcome and introduction of films and guests
7:35pm – Medieval Monsters – ACFF's 2016 Student Filmmaker Award Winner. This delightful short film from Oliver Mueller follows the ancient insects of the New Forest of England with macro, slow motion, and time-lapse techniques to reveal behaviors beyond the capabilities of the human eye. (10 minutes)
7:45pm – Pangolin – ACFF's 2016 Short Film Award Winner. The pangolin, often called a "scaly anteater" from Southeast Asia and Africa, is one of the most illegally trafficked and endangered mammals on the planet. This contemplative and beautifully shot film (13 minutes) offers an intimate glimpse of this beguiling animal and attempts to combat wildlife trafficking. Filmmaker Katie Schuler will be present to discuss the film and answer questions.
8:15pm – Brief Intermission
8:30pm – The Babushkas of Chernobyl – one of 2016 Festival's biggest crowd pleasers. This poignant, often humorous, and triumphant film tells the story of a defiant community of women who scratch out an existence on some of the most toxic land on Earth, surrounding Chernobyl's Reactor No. 4. These three women and their story will delight and inspire!  (72 minutes)
Tickets are just $8 for adults; $5 for seniors/students and are available on the Weinberg's website at http://www.weinbergcenter.org/12956/american-conservation-film-festival-best-of-the-fest-2017/ or AT THE DOOR.
---
Photos from Best of Fest in Frederick in 2016
Over 250 people joined us for a great evening of music, beer tasting, and fine films, featuring Unbranded.  Special thanks to our sponsor, Flying Dog Brewery, Woven Green music trio, Days End Farm Horse Rescue, The Trail House, Weis Market, the Catoctin Chapter of the Sierra Club, and the Weinberg Center for the Arts for your participation and support!