4th Annual ACFF Best of Fest at the Barns of Rose Hill 'Going to the Birds' with Two Films & Wildlife Presentation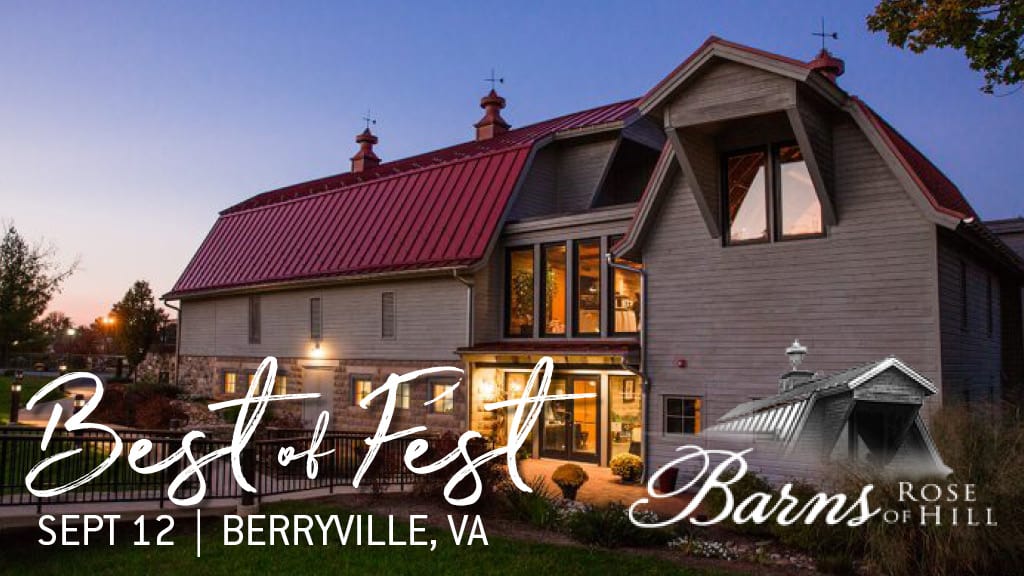 FOR IMMEDIATE RELEASE
SHEPHERDSTOWN, WV (August 19, 2019) The American Conservation Film Festival is thrilled to present its 4th annual Best of Fest at the Barns of Rose Hill in Berryville, Virginia, on Thursday, September 12 from 6:00-8:30 pm. This event showcases some of ACFF's best and favorite films from past festivals in advance of its annual film festival, taking place October 4-6 and 11-13 in Shepherdstown, West Virginia.
This Best of Fest spotlights two informative and beautiful films about birds and how to protect them. The first viewing features Surviving the Wild: Cats & Birds, which follows the work of three wildlife rehabilitation facilities as they work on the frontlines to care for injured wildlife, giving them a chance to be wild again. The film's trailer can be viewed on the ACFF website: http://bit.ly/cats-and-birds-acff
The second film will be Bird of Prey, ACFF's 2018 recipient of the Green Spark Award for Highlighting Conservation Heroes. This awe-inspiring and gorgeously-shot film explores the vanishing world of the Great Phillippine Eagle and profiles the courageous heroes determined to save it. The film's trailer can be found on the ACFF website: http://bit.ly/birdofprey-acff
As an added bonus, wildlife veterinarian and bird caretaker extraordinaire, Dr. Belinda Burwell, who owns and operates Wildlife Vet Care in Millwood, Virginia, will be talking about her rescue and rehabilitation efforts and will be accompanied by three raptors who serve as wildlife ambassadors.
Tickets are $8 in advance and $10 at the door. All under 18 are admitted free and must be accompanied by an adult.
For more information and to purchase tickets, please visit http://bit.ly/2019bestoffestRH
CONTACT: Jennifer Lee, ACFF Executive Director
PHONE: 540-539-6150
EMAIL: jennifer@conservationfilmfest.org
https://conservationfilmfest.org/wp-content/uploads/2019/03/53653788927-64089070.jpg
200
400
American Conservation Film Festival
https://conservationfilmfest.org/wp-content/uploads/2020/06/ACFF_logo.png
American Conservation Film Festival
2019-08-19 09:09:26
2019-09-19 21:55:03
4th Annual ACFF Best of Fest at the Barns of Rose Hill 'Going to the Birds' with Two Films & Wildlife Presentation