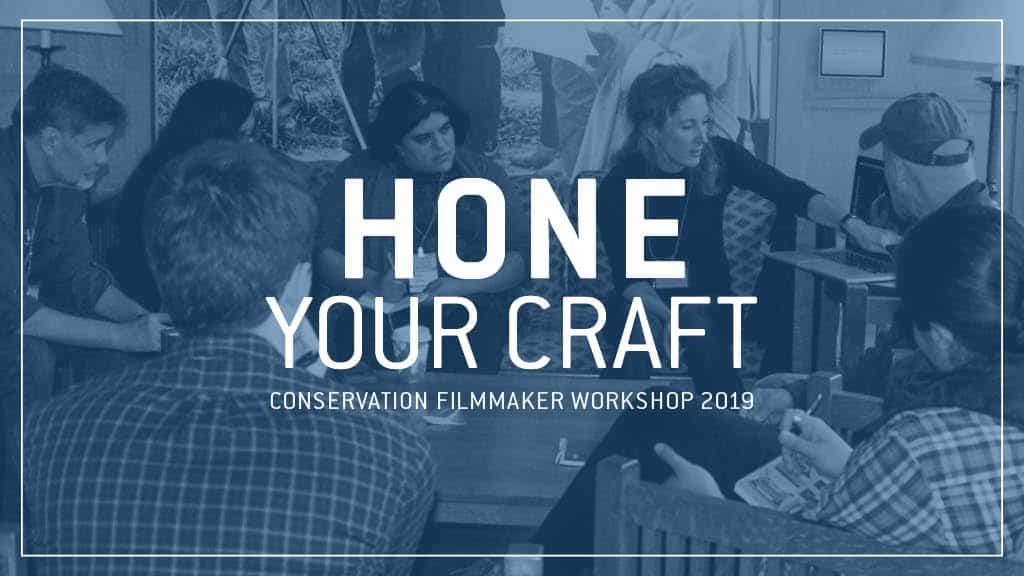 Our 8th Conservation Filmmaker Workshop!
Two days of hands-on workshops and expert seminars on the craft of conservation filmmaking. From camera gear to storytelling to distribution, our team of premier filmmakers and industry experts provide helpful insights for filmmakers and media producers of all ages, backgrounds, and skill levels.
ACFF promotes the best of conservation filmmaking from around the world. The Conservation Filmmaker Workshop leverages the convergence of great films, talented filmmakers, and film industry leaders to offer a filmmaking workshop experience found nowhere else.
The 2018 workshop featured premier instructors from the US Fish & Wildlife Service, National Geographic, HHMI Tangled Bank Studios, National Park Service, Smithsonian Channel, Conservation International, Cornell Ornithological Lab, and independent film companies.
Price: $75 – $200
Register»