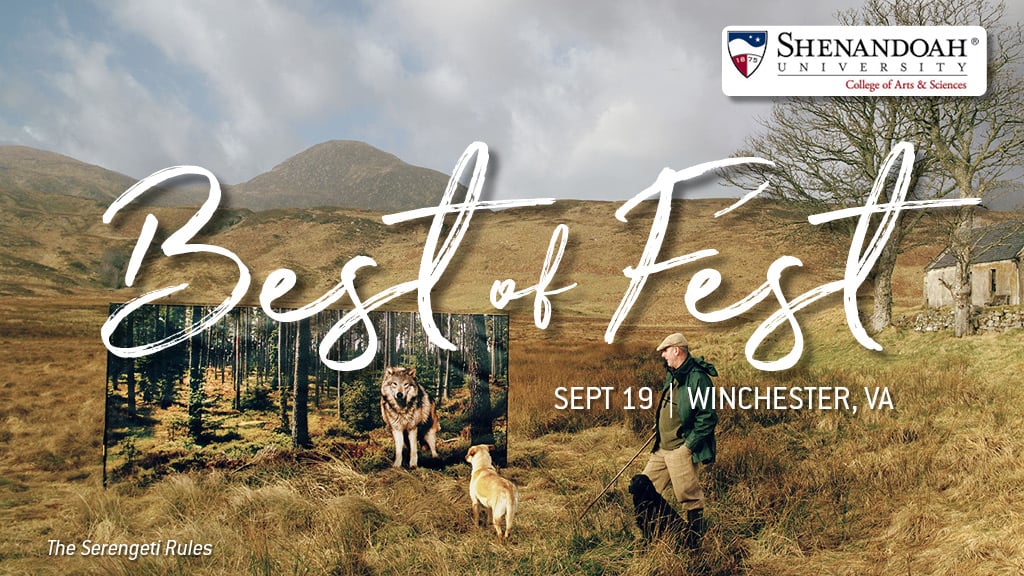 We are pleased to announce our first BEST OF FEST with Shenandoah University. The evening will feature five of ACFF's award-winning and favorite films from the past two festivals and an intermission reception. The event is FREE. For the complete film line up and to register, go here»
Thursday, September 19 from 5 – 8:30 pm at Halpin Harrison Hall, Shenandoah University, Winchester VA.
Films include 2017 and 2018 ACFF award-winners and audience favorites about everything from citizen activism and climate change to the moon and the set of ecology "rules" that govern all life.
"Best of Fest" runs from 5 p.m. to 8:30 p.m., screening one short and one feature film from 5 p.m. to 6 p.m. and two shorts and one feature from 6:45 p.m. to 8:30 p.m., with a 45-minute reception held between the film blocks.
The evening's schedule:
5 p.m. to 6 p.m.
The Discarded (19 minutes) – 2017 Short Film Award Winner
The stories of local people in Rio de Janero who are fighting for a better, more dignified way of life, starting with cleaning up the trash and the Bay.
Disobedience (41 minutes) – 2017 Green Fire Award Winner
A fast-paced film from award-winning filmmaker Kelly Nyks on the powerful movement coming together across the globe to defend our planet from fossil fuels and climate change and the profound legacy of civil disobedience that has inspired these courageous activists to action.
6 p.m. to 6:45 p.m.
RECEPTION with snacks and beverages
6:45 p.m. to 8:30 p.m.
A New View of the Moon (3 minutes) – 2018 festival favorite
A delightful short film about two guys who take a telescope around the streets of Los Angeles to give passersby an up-close look at a familiar object: a new view of the moon.
Calm, Quiet Strength (4 minutes) – 2018 – local interest
A dignified and poignant tribute by a 200-year-old witness to American history: an Appalachian Mountain tulip poplar tree.
The Serengeti Rules (84 minutes) – 2018 Green Fire Award Winner
Beginning in the 1960s, a small band of young scientists headed out into the wilderness, driven by an insatiable curiosity about how nature works. Immersed in some of the most remote and spectacular places on Earth—from the majestic Serengeti to the Amazon jungle, from the Arctic Ocean to Pacific tide pools—they discovered a single set of rules that govern all life. This film has won multiple festival awards and was recently picked up for widespread distribution.