American Conservation Film Festival 8th Annual Conservation Filmmaker Workshop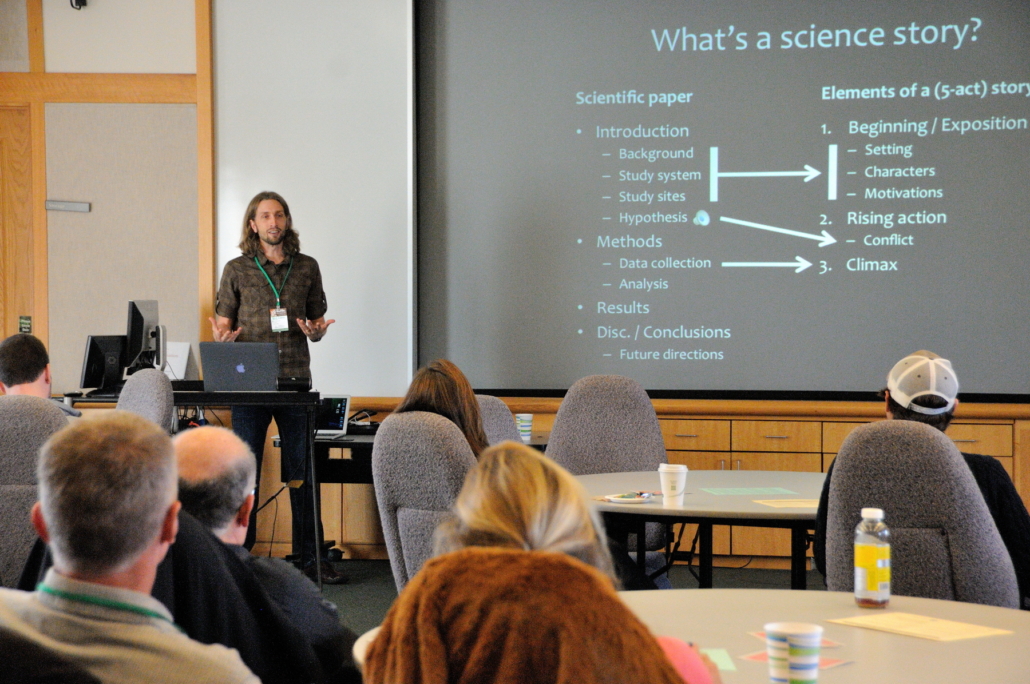 FOR IMMEDIATE RELEASE
SHEPHERDSTOWN, WV (September 3, 2019) In its 8th year, the Conservation Filmmaker Workshop (CFW) will run concurrently with the 17th Annual American Conservation Film Festival, which features conservation-focused films, filmmaker interactions, special programming, and much more. The CFW will take place at the U.S. Fish and Wildlife Service's National Conservation Training Center in vibrant Shepherdstown, WV, just 70 miles west of Washington, DC. The 533-acre campus includes instructional facilities, lodging, dining, and a social lounge, as well as outdoor patios and trails for observing local wildlife.
The CFW offers two full days of hands-on workshops and expert seminars on the craft of conservation filmmaking. From camera gear to storytelling to distribution, leading filmmakers and industry experts provide helpful insights for filmmakers and media producers of all ages, backgrounds and skill levels.
"As a recent college graduate with a lot to learn, I was filled with inspiration and a vast amount of insight into what my future career could look like," said 2018 Student Film Award winner and workshop participant Eddie Mostert." I felt that the presentations from industry professionals were very helpful, especially for someone as young as myself."
The 2019 workshops will feature accomplished instructors from National Geographic, the Smithsonian Channel, Tangled Bank Studios, along with award-winning independent filmmakers. 
The ACFF promotes the best of conservation filmmaking from around the world. The Conservation Filmmaker Workshop leverages the convergence of great films, talented filmmakers and film industry leaders to offer a filmmaking workshop experience found nowhere else.
Price: $75 (Student) / $200 (All others) Tickets and additional information are available through the ACFF website: http://bit.ly/cfw-2019 
Limited scholarships are available. Please apply at http://bit.ly/cfw-scholarship
CONTACT:    Jennifer Lee, ACFF Executive Director
PHONE:         540-539-6150
EMAIL:          jennifer@conservationfilmfest.org
https://conservationfilmfest.org/wp-content/uploads/2019/09/National_Conservation_Training_Center_NCTC_campus.jpg
1330
1995
American Conservation Film Festival
https://conservationfilmfest.org/wp-content/uploads/2020/06/ACFF_logo.png
American Conservation Film Festival
2019-09-03 22:00:11
2019-09-19 22:01:21
American Conservation Film Festival 8th Annual Conservation Filmmaker Workshop