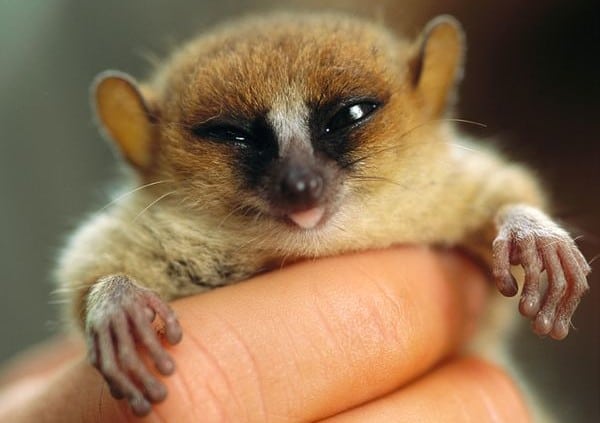 Download Lemurs of Madagascar-photos release.
FOR IMMEDIATE RELEASE
October 20, 2014 – ACFF audience members are invited on a magical exploration to the remote island of Madagascar when "Island of Lemurs: Madagascar" screens at the National Conservation Training Center (NCTC) near Shepherdstown on November 1 at noon.
Narrated by Morgan Freeman, this film follows Dr. Patricia C. Wright's mission to help lemurs, the ancient and highly evolved creatures who arrived on Madagascar millions of years ago as castaways but are now highly endangered, due mainly to habitat destruction and hunting. "Madagascar is so important for primates that primatologists divide the world into four major regions: the whole of South and Central America, all of southern and southeast Asia, mainland Africa, and Madagascar, which ranks as a full-fledged region all by itself," says primatologist and Conservation International president Russell Mittermeir.
Lemurs arrived in Madagascar over 60 million years ago by rafting on mats of vegetation when ocean currents favored oceanic dispersal to the island. Today, there are nearly 100 species of lemurs, ranging in size from just over an ounce to 20 pounds. Dr. Wright has studied the social and family interactions of wild lemurs for 27 years and brings her findings to this fun, informative, and beautiful film that will be enjoyed by people of all ages.
Immediately following the film, National Geographic explorer and primatologist Mireya Mayor will discuss the plight of the lemurs and her experience with them while conducting research in Madagascar. Nicknamed the "female Indiana Jones," Mayor discovered a new species of mouse lemur and convinced Madagascar's president and prime minister to declare the species' habitat a national park. "This tiny little discovery has become a huge ambassador for all things wild in Madagascar," Mayor says.
The film and follow-up discussion is just one unique part of the 2014 American Conservation Film Festival, which will show 46 films over four days at five venues in and around Shepherdstown. Over a dozen filmmakers will be in attendance to discuss their films and visit with audience members. "Island of Lemurs: Madagascar" will precede a special block of films targeted to children and all films at NCTC are free of charge, making it a perfect day of activities for families.
See the trailer for "Island of Lemurs: Madagascar" here: http://islandoflemurs.imax.com
 For the full schedule of films, film descriptions, and more information, visit www.conservationfilmfest.org.
 Get a sense of the Festival here: http://vimeo.com/99683754
Follow on Facebook and Twitter for updates.
Press Contact:
Jennifer Lee, ACFF Development & Communications Director
jennifer@conservationfilmfest.org
540.539.6150
https://conservationfilmfest.org/wp-content/uploads/2014/10/mouse-lemur-madagascar_45215_600x4501.jpg
450
600
American Conservation Film Festival
https://conservationfilmfest.org/wp-content/uploads/2019/07/ACFF-Logo-Web-1.jpg
American Conservation Film Festival
2014-10-20 17:23:18
2017-12-22 16:09:51
"Island of Lemurs: Madagascar" & Mireya Mayor at 2014 ACFF