ACFF goes to the Environmental Film Festival of the Nations Capital to Co-present the World Premier of Last of the Longnecks
We are thrilled to once again be partnering with the Environmental Film Festival of the Nation's Capital to co-present an extraordinary conservation film!  This year, that film is Last of the Longnecks, a beautiful, poignant, and alarming story about the profound decline of giraffe populations in Africa and efforts to protect them.  Screening at the Carnegie Institution for Science at 7pm on March 23rd.  WATCH THE TRAILER HERE.    GET TICKETS HERE.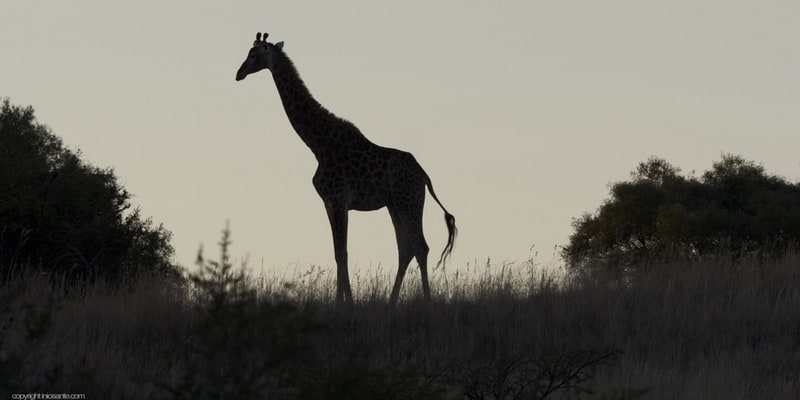 (USA, 2017, 92 min.)
Directed by Ashley Scott Davison.
Being such a recognizable animal, the image of a giraffe can instantly conjure sentiments of African sunsets, untouched wilderness and the serenity of nature within the minds of viewers of all ages. It's silhouette is both unmistakable and evocative, and is used around the world in advertising to sell a wide range of goods. It has even been used as a logo for the Olympic Games and football's FIFA World Cup. Few travel operators or safari brochures fail to include the giraffe when they market Africa as an exciting travel destination, and the species is a must-see on every safari-goer's wish list. Unlike Africa's Big Five – the elephant, buffalo, rhino, lion and leopard – the giraffe is not in demand as a trophy so revenue from legal hunting is limited. But the giraffe, like the elephant and rhino, is an agent of change in habitats and landscapes. Yet how can it be that the majority of the world is oblivious to the giraffe's fight against extinction?
Discussion with director Ashley Scott Davison and Development and Communications Director for ACFF, Jennifer Lee, follows screening.
---
Join us for these special events & discussions with filmmakers
and guest speakers during the 2016 Festival!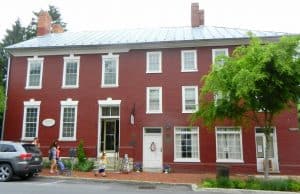 OPENING NIGHT RECEPTION ~ Friday, October 21st at the Entler Hotel in Shepherdstown, 129 E. German Street, 4pm-6:30pm.
Come mix with filmmakers and audience members, enjoy some snacks and libations, pick up festival info, and get in the mood to kick off another fabulous film festival!  Filmmakers & ACFF 'Reel Friends' admitted free. $15 requested donation from others.
Sponsored by Tito's Handmade Vodka.
---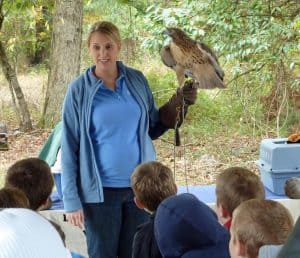 LIVE WILDLIFE PRESENTATION FROM BLUE RIDGE WILDLIFE CENTER ~
Saturday, October 22nd at the National Conservation Training Center, 1pm-2pm. Hawks, bats, and skunks, oh my!  This special presentation, for all ages, will allow you to get up close and personal with your wildlife neighbors and learn about their natural history and habits.  The program immediately follows a delightful and exciting film about young wildlife around the world, Life Story: First Steps, in Film Block 3 and beginning at noon.
---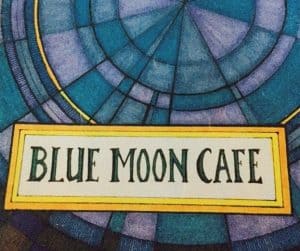 SATURDAY NIGHT WRAP PARTY AT BLUE MOON CAFE ~ October 22nd, 9:30pm – midnight, corner of Princess & High Streets, Shepherdstown. Celebrate Festival weekend at this super-fun event with free noshes from Blue Moon and cash bar.  Mix with ACFF audience members, volunteers, and many filmmakers.  CHEERS!
---
2016 FILMMAKERS & SPECIAL GUESTS
ATTENDING THE FESTIVAL
Click here for bios and photos of our attending filmmakers.
And please click here for our schedule to check block times and venues.
Block 3:  Live wildlife presentation – Wild West Virginia! – from the Blue Ridge Wildlife Center featuring a skunk, owl, bat, and hawk (subject to change based on availability)
Block 4:  Graham Townsley, filmmaker, E.O. Wilson: Of Ants and Men
Block 5: Brent Huffman, filmmaker, Saving Mes Aynak
Block 7: Neil Losin, filmmaker, Think Like a Scientist
Jamie Nolan, SunShot Initiative, Dept. of Energy, to speak on Catching the Sun
Block 8: Kent Wagner, filmmaker, Testimony: Remembering Glen Canyon
Darlien Morales, filmmaker, Beneath Paradise
Sam Sheline, filmmaker, Harbinger
Chandler Ellison, filmmaker, Muir
Drew Perimutter, filmmaker, Sharing the Secrets
EMERGING FILMMAKER PANEL DISCUSSION FOLLOWING FILMS.
Block 9:  Su Rynard, filmmaker, The Messenger
Block 10: Katie Schuler, filmmaker, Pangolin
Block 14: Vanessa LeMaire, filmmaker, An Acquired Taste
Block 15: Pietra Rivoli, author of Travels of a T-shirt in a Global Economy that inspired Planet Money's t-shirt series.  Pietra teaches international business and finance at Georgetown University with a special interest in social justice in China.
---
SPECIAL EVENTS IN 2016
Saturday, June 18, 4pm – Spring Roundup with UNBRANDED's Ben Masters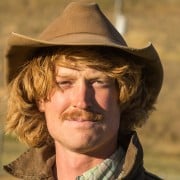 Join us for a fun adventure of an evening, beginning with a screening of Unbranded at 4pm at Reynolds Hall then moving down the street to Town Run Brewing Company for a Q&A with Ben, drinks, and a farm-to-table dinner. Proceeds benefit ACFF.  Get your tickets HERE before May 1 and save $10!
Watch the UNBRANDED trailer here.
Roundup Line-up
4pm – Unbranded at Reynolds Hall, Shepherd University, Shepherdstown, WV 25443
6pm – Drinks at Town Run Brewing Company, 202 E. Washington Street, Shepherdstown.
6:30 – Q&A with Ben Masters
7:00 – casual farm-to-table dinner
8:00 – short & sweet silent auction – items TBA!
8:15 – book signing with Ben
8:45 – giddy-up and good night!
---
Wednesday, March 23, 6:30pm  – Special Screening of The Bat Man of Mexico in partnership with The Shepherdstown Rotary Club and 
Shepherd University's School of Business & Social Sciences.

The annual World Affairs Seminar features the theme of pollination this year and this delightful film tells the story of Rodrigo, 'The Bat Man of Mexico,' who has been saving the amazing bats of his homeland since childhood, when he kept vampire bats in his bathroom.  Now his favorite drink, Tequila, is at stake. The bat that pollinates the plant that this famous liquor comes from is in trouble. Rodrigo braves hurricanes, snakes, Mayan tombs, and seas of cockroaches to find and save the bats.  Narrated by David Attenborough, this is a heart-warming and breathtaking conservation success story
FREE and open to the public.  In the Jefferson Room in White Hall (Room 104) on the Shepherd University Campus.
---
 Thursday, March 17, 7pm – ACFF Presents at the Environmental Film Festival
in the Nation's Capital (DCEFF).
(More info HERE!)
We are thrilled to partner with DCEFF by sharing some of our favorite conservation films.  We will introduce UNBRANDED at the E Street Cinema, 555 11th Street NW, Washington, DC 20004, on March 17 at 7pm.  Producer Dennis Aig will lead a discussion and answer questions following the film.  This screening is FREE, but please reserve your seat HERE.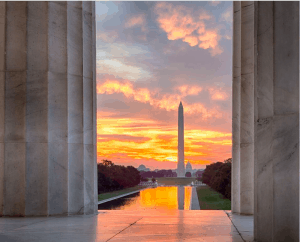 ---
SPECIAL EVENTS AT 2015 FESTIVAL
OPENING NIGHT PARTY
WHEN: Friday, October 23, 9:30 – midnight
WHERE: Domestic, 117 East German St.
Get Shaken and Stirred with ACFF at Tito's Night at domestic restaurant! And boogie down to the sounds of Ginada Piñata!
Plan on joining us for our opening night reception at the fabulous Domestic bar and restaurant in downtown Shepherdstown on October 23, 2015. Sponsored by Tito's Handmade Vodka, enjoy an evening of fine discounted cocktails, nice nibbles, hobnobbing with filmmakers and special guests, and visiting with fellow festival goers.  Domestic's kitchen will remain open late that night, too, so you can enjoy dinner after the evening of films.  And dance off your dinner to the funky, jazzy tunes of Ginada Piñata! See you there!

---
FESTIVAL WRAP PARTY
WHEN: Saturday, October 24, 9:30 – midnight
Celebrate the Festival with our filmmakers, special guests, audience members, board, and staff at the awesome Blue Moon Cafe with complimentary snacks and cash bar.  Always a great time!
Sponsored by Younis Orthodontics and Fallon Insurance.
---
SPECIAL PRE-FESTIVAL SCREENING
WHEN: Thursday, October 22
WHERE: NCTC BYRD AUDITORIUM
7:00 pm: I Dream of Seney National Wildlife Refuge (30)
7:40 pm: The Power of One Voice: A 50 Year Perspective on the Life of Rachel Carson (52)
---
PRE-FESTIVAL EVENTS
BEST OF FEST
WHEN: October 1, 2015
COST: Free and open to public
Featuring 2014 Green Fire Award winner Trash Dance. Details to come.

---
ACFF PREVIEW NIGHT
WHEN: October 9, 2015
WHERE: Reynolds Hall, Shepherd University. 7pm.
COST: Free!
Enjoy a few trailers from the upcoming 2015 Festival, followed by 2014 Audience Choice Award Winner DamNation and discussion led by ACFF President Jeff Feldman.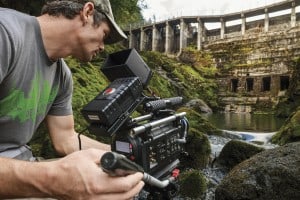 ---
BEST OF FEST
WHEN: February 28, 2015
Join us for an evening of music, refreshments, great films, and discussion in Frederick.
Here's the line-up:
6pm – Reception with music from Randy "Windtalker" Motz, a multimedia show set to the haunting sounds of Native American Flute.
7pm – ACFF 2014 Audience Choice Award Winner "DamNation," chronicling America's history of dam construction and efforts to remove obsolete dams to allow rivers to come back to life. 94 minutes.
Discussion to follow film with Jim Thompson, Fish Passage Coordinator for the Maryland Department of Natural Resources Fisheries Service and Serena McClain, Director of River Restoration at American Rivers.
Brief Intermission & Gift Certificate Drawings
9pm – ACFF 2014 Student Award Winner "We Are The Land." Amidst national controversy surrounding the potential dangers of 'fracking," environmental activist Pauline Matt stand alone to protect her native homeland, the Blackfeet Reservation of northern Montana.  14 minutes
9:15pm – "Sticky" is a delightful animated short film that tells a positive Australian conservation success story, celebrating the persistence of life, the adventure and passion embedded in science, and the little creatures underfoot.  20 minutes.
Tickets only $7 for adults; $5 for seniors/students/military members
Available at http://www.weinbergcenter.org/8046/american-conservation-film-festival-best-of-fest-2/ or by calling 301-600-2828.  Also may be purchased at the door.
Thank you to our Sponsor for this event, Flying Dog Brewery, in Frederick!
Thanks also to The Trail House,The Orchard restaurant, and MOM's Organic Market for donating gift certificates, Randy "Windtalker" Motz for donating his music, and Ivan Petrov Creative Photography for photography services!
---
Ground Operations MOVIE & DINNER PARTY
WHEN: April 11, 2015
WHERE: The Opera House
Join us for a spring fling and fundraiser with filmmaker Dulanie Ellis and farmer-veteran Edgar Hercila from Los Angeles. Movie at 4:30 at The Opera House followed by dinner, drinks, and discussion at 5:30 at the Shepherdstown Community Club. Live auction of fine items and live music, too! This will be fun and space is limited!
---
2015 Appalachian Trail Conservancy Biennial Meeting.
WHEN: July 17-24, 2015
WHERE: Shenandoah University, Winchester, Virginia.
ACFF will be showing a special conservation film during the meeting.  Details to come!
For more info on the meeting, visit www.atc2015.org.
---