Dennis Liu Elected as 2021 Board President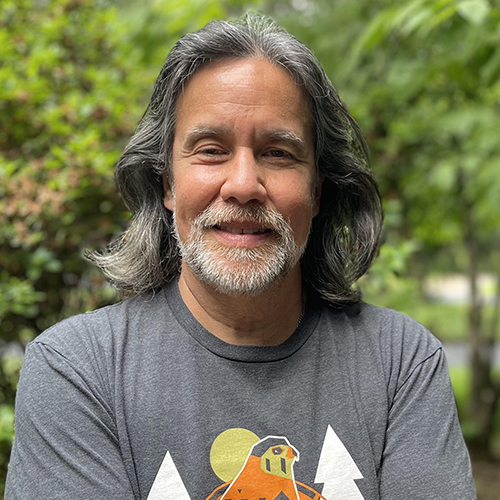 Dennis Liu, PhD, has recently been elected the new President for the American Conservation Film Festival, a non-profit organization based in Shepherdstown, WV, dedicated to presenting contemporary conservation films, supporting filmmakers, and engaging and educating youth.
Dr. Liu is a nationally recognized expert in science education with a passion for helping diverse audiences to engage in scientific inquiry and thinking. Dennis is Vice President of Education for the E.O. Wilson Biodiversity Foundation and the Half-Earth Project. Prior to joining the Foundation, Dennis directed the production of educational media at the Howard Hughes Medical Institute for two decades. In his role as Executive Director of HHMI's Tangled Bank Studios, he was executive producer and editorial advisor on over a dozen film projects for theatre, broadcast television, Large Screen, and digital science programs aimed at the general public. He understands the creative drive and teamwork it takes to make great media. He's passionate about the power of diverse media to stir emotions, inspire fresh thinking, and rally action. Although his formal scientific training is in neuroscience and genetics, he is keenly interested in biodiversity, ecology, and conservation. Most recently he's been engaged in following turtles and dragonflies, diverse creatures that can be found in similar places.
"I love that ACFF celebrates conservation writ large, revealing the natural world and how people interact with it in all its complexities. It's important that Conservation is in our name, it means more than just appreciating our world, it's looking at ways to save and change it positively. We feature the best talent and bring moving, funny, motivating stories to a loyal regional audience. It's critical that we're looking at ways to broaden and diversify that audience. Before joining the board I was involved in ACFF workshops supporting professional learning for media makers. It's an important differentiating focus we have as a small festival, and I'm keen to look at other opportunities to support and engage diverse and developing media-makers, and to showcase media that's harder to find on mainstream distribution platforms," Liu says.
Also elected as Board officers were Carolyn Thomas, Vice-President; Chrissy van Hilst, Secretary, and; Mark Burgess, CPA, Treasurer. Read about our full Board and Staff»
https://conservationfilmfest.org/wp-content/uploads/2021/06/D_Liu_2021_sq.jpg
500
500
American Conservation Film Festival
https://conservationfilmfest.org/wp-content/uploads/2020/06/ACFF_logo.png
American Conservation Film Festival
2021-06-17 12:12:48
2021-06-17 12:35:20
Dennis Liu Elected as 2021 Board President